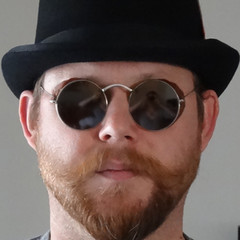 Thomas Schafer
Technical Artist and Animator
Jacksonville, FL, United States of America
Summary
It's the mixture of traditional art and technical complexity that I'm attracted to in game development. I enjoy problem solving; and even more so when the end result is something viscerally amazing.
Passionate about video game development and entertainment technology, I've put a great deal of time into learning how the entire content creation pipeline works on both a creative level and from a technical point of view.
To animate is to bring to life; I bring the characters in video games to life, and I love what I do.
Skills
Character Rigging & Animation
Character Animation
Facial Rigging & Animation
3D Animation
Texturing
3D Printing
3D Modeling
Software proficiency
Experience
Folk Tale at Games Foundry

London, United Kingdom

As the lead technical artist, I am responsible for the development pipeline of over 70 characters and 40 different character rigs as well as a variety of other animated assets.

Primary duties include:

 Topology corrections and clean-up of delivered art assets

 Creation of skeletal hierarchy and skinning

 Creation of custom animation rigs

 Animations for all characters and animated props

 Organization of animation sets and characters

 Game design and testing

 Modelling and texturing basic characters as reference for character artists

 Work closely with character and prop artists to ensure art assets meet required specifications